A superior real estate experience
About Us
---
The Bellm | Corley Group sets the standard in results-driven real estate in Phoenix, Paradise Valley, Scottsdale and throughout Arizona. Our mission is to provide each of our clients with extraordinary quality of service in the buying and selling of real estate no matter the price point, and to always act with honesty, integrity and truth. You can be assured you will experience discreet, conscientious attention as you search for the perfect home or are in pursuit of selling your home.
We specialize in all facets of real estate, from urban developments, residential resales, investment properties, & luxury estates so all our client's needs are handled. We deliver a full-service bespoke experience. We Deliver Results.
Read More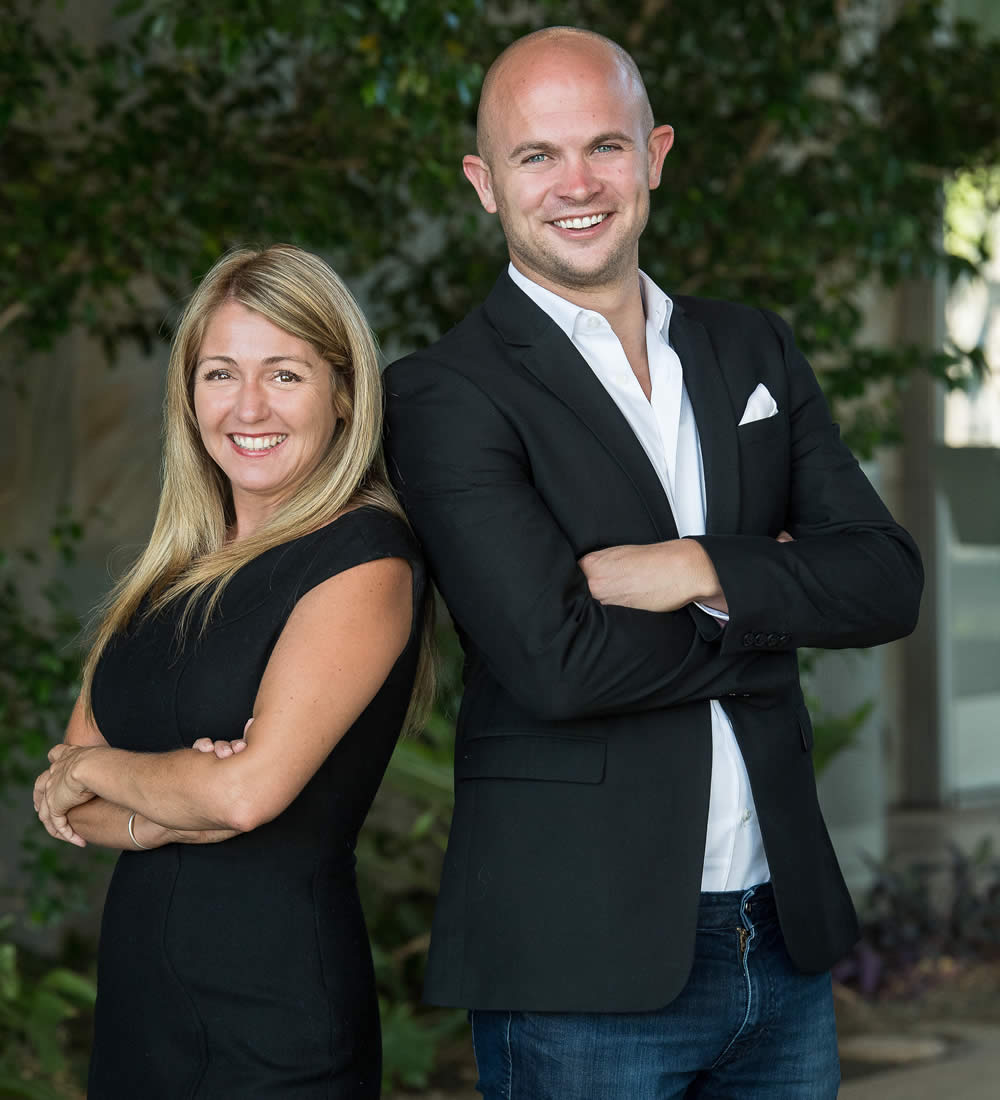 "From experience, my wife and I found Julie Corley & Cody Bellm to be the "A" team of realtors. They do not push or sell but assess what you want and then put together a list of places that fit your criterion exactly. That saves a lot of time and allows one to zero in on a good fit. We could not have asked for a better experience and we highly recommend them. I would be glad to to talk to anyone about there powerfully good work."
"Julie & Cody are always ready to find what you are looking for. They are diligent and always available. Not only did they help me achieve my real estate goals but also helped find the perfect condo for my daughter. I would highly recommend them to anyone looking to buy or sell real estate"
"Cody & Julie listened closely to my needs, developed a plan specific to my home, and then implemented the plan. It required that we invest in certain improvements and that we follow the recommendations of his team but it was all worth it. After seven days on the market they presented three offers at and above the asking price."









A custom property website & URL will be created for your home.
Just listed cards will be mailed to all the area residents.
A custom color property brochure will be created.

With owners permission, an Open House and/or a Brokers Open will be held.
Professional photography, videos, & 3D walkthrough of the property.
Property will be presented to over 120 agents as our local office before it hits the market.

A custom E-Mail blast with photos & a link to the property website will be sent out to over ten thousand agents. (Encompasses all major real estate offices throughout the Valley).
With owners permission a for sale sign will be placed on the property.
Property postcards & mailers will be sent out to the entire area.

Professional flyers, brochures, & other print collateral will be created & implemented.

The property may be featured in the following Magazines & Newspapers:

– Arcadia News
– East Valley Homeowner Magazine
– Scottsdale Homeowner Magazine
– Arizona Foothills Magazine
– So Scottsdale Magazine
– Phoenix Home & Garden
– Uptown Magazine

The property will be placed in the New York Times, duPont Registry, Robb Report, JetSet Magazine, Wall Street Journal, Mansion Global and others.

We'll create International ads for your property which will be created and fully translated to the native language. Reach Buyers & Investors in China, Russia, Canada, South America, and More

The property will be featured in Zillow, Trulia, homes.com, realtor.com, Yahoo Real Estate, Youtube, Vimeo, IDX websites, and many more.
The property will be featured on the Internet on the following real estate websites & others:


– BellmCorley.com
– NorthandCo.com
– Zillow.com
– Trulia.com
– Realtor.com

– RedFin.com
– Homes.com
– IDX websites
– AZ Central
– HomeSnap

The property will be featured on the Internet at Bellm | Corley Group's social networks:
– Facebook
– Twitter
– Instagram
– YouTube


Targeted Social Media & Online Advertising – Full Digital & Media Ads will be running continuously until a successful close of escrow.
Work With Us
---
We offer the highest level of expertise, service, and integrity.
Our goal is to offer an unparalleled level of service to our highly respected clients. Whether you are looking to buy or sell your home, we guarantee that our expertise, professionalism and dedication will guide you toward meeting your unique real estate needs.
Schedule A Private Consultation